Center Sound Announces Paw City, LLC
16 Jul 14

Read with Max, LLC and Center Sound Records, Inc. established Michigan based Paw City, LLC, a children's entertainment company focused on producing educational and entertaining films, 2D/3D animations, live action productions, books, video games, and music.
Read More...
New From Center Sound Records
17 Jun 14

Erica Heer's debut single, "Guide Me Home", as featured in the motion picture A Long Way Off. Written by Rhiannon Page and produced by Craig Brandwynne. Click
HERE
to buy the song from iTunes.
Drop by Drop Podcast: Music Industry vs. Pop Culture
19 Apr 14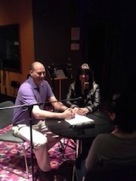 Center Sound's Craig & Mary Brandwynne on the Drop By Drop Podcast.
On this episode of Drop by Drop Podcast, we spoke to Mary and Craig Brandwynne, owners of Center Sound Records in Raleigh, NC. Center Sound Records specializes in audio production for film and television, in addition to producing musical artists as an independent record label. After working in the music industry for many years as musicians, they decided to take it to the next level and established the company in 2007. Listen to the interview
HERE
.
Center Sound Releases "A Long Way Off"
17 Mar 14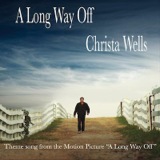 Center Sound, Uptone Pictures & Prodigalfilm LLC announces the release of the title track "A Long Way Off" from the movie "A Long Way Off". Written by Christa Wells & Craig Brandwynne, Performed by Christa Wells.
Available now on iTunes.
"A Long Way Off" Distribution Deal and Release Date Announced
22 Feb 14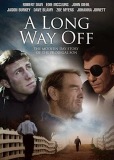 "A Long Way Off", featuring sound design and music by Center Sound, will be released on June 3rd by Word Films. The film is a modern day prodigal son story featuring Jason Burkey, Robert Davi, John Diehl, Edie McClurg and Sean Hannity.
In this 2000-year-old story, Jacob leaves the family farm, shunning his father's religious and business ethics, to strike out on his own in the big city, poised to conquer the world in his own way—on his terms. Surprised that his father actually obliges his request for an early inheritance, Jacob sets out for his own idea of fortune and fame, and proceeds to spend millions of dollars living the high life—only to find it come crashing down and learning vital life lessons, coming back a humbled, appreciative son, finally ready to reconcile with both his earthly and Heavenly Father.
Read More...
Christa Wells' "A Long Way Off" video debuts
12 Feb 14
Center Sound is proud to announce the release of the official music video of the theme song from the film "A Long Way Off" Now on Vimeo; The song was co-written and produced by Craig Brandwynne and Christa Wells. Performed by Christa Wells, engineer: Nicholas Bagwell.
The film is due out on Father's Day.